€640,000 in funding from Academy of Finland brings researchers from Ukraine to Finland
3 Apr 2023
The Academy of Finland has granted 640,000 euros in mobility funding to invite ten researchers from Ukraine to Finland.
Finnish researchers have taken an active role in helping and supporting researchers from Ukraine. The funding earmarked for the call was not sufficient to fund all 32 applications received. The decision-maker, the Subcommittee for Mobility Funding, prioritised applications where the invitee was still in Ukraine and in greatest danger due to the war.
The Academy's funding is intended for the invitees' travel and living expenses in Finland. The funding is subject to the requirement that the researchers have obtained a doctoral degree and are prevented from working in Ukraine because of the Russian attack.
The funding is granted to the host organisations of those Finnish researchers who invited the researchers from Ukraine. The inviters undertake to assist the invitees in practical arrangements and in issues related to settling in Finland.
The Academy will not publish the names of the Finnish inviters and the invitees from Ukraine to ensure that their safety is not compromised. The funding granted is recorded by organisation.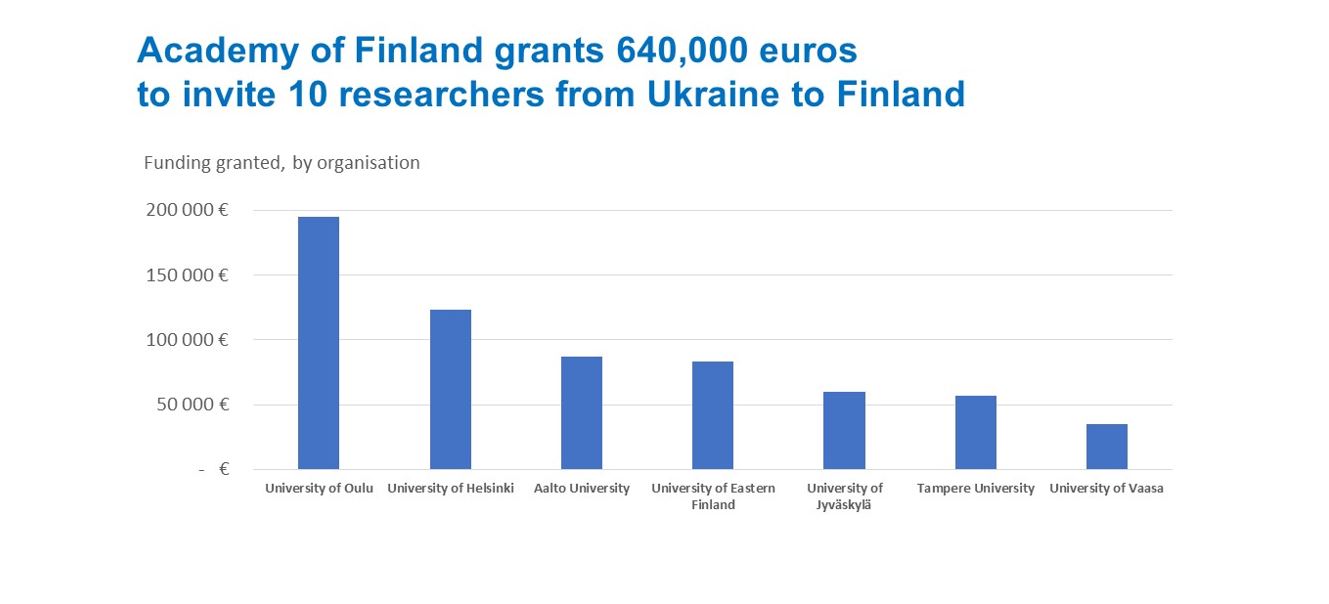 Inquiries and more information
Ulla Ellmén, Science Adviser, tel. +358 295 335 011
Siru Oksa, Senior Science Adviser, tel. +358 295 335 125
Our email addresses are in the format firstname.lastname(at)aka.fi.