The Research Council of Finland is an esteemed and active workplace for science and administration professionals. We are a premier expert of science policy and a central developer of international research collaboration in Finland. We owe our success to a wide array of experts who possess both ambition and drive.
The core values guiding our activities are openness, transparency and reliability, as well as equality and non-discrimination. Responsibility is a key principle for us and in all research we fund.
We want to ensure the competence and wellbeing of our employees. To this end, we offer employees excellent opportunities for professional development and improvement. An ongoing commitment to improving staff skills and wellbeing in the workplace supports our self-renewal and responsible and interactive engagement with the science and research community and the wider society.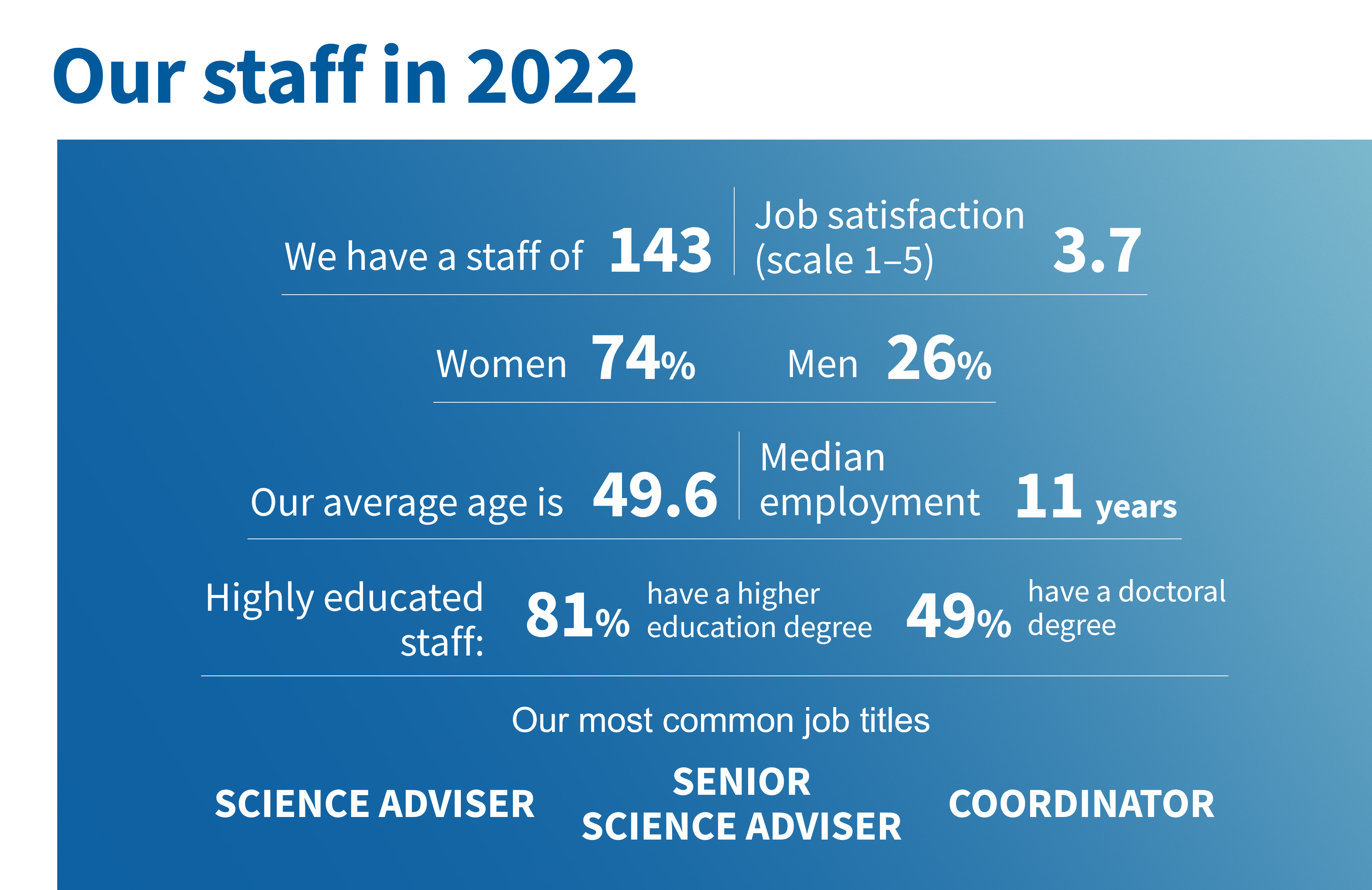 Read more about our vacancies in the Government online recruitment system at www.valtiolle.fi.