The Academy of Finland's Flagship Programme is an instrument that supports high-quality research and increases the economic and societal impact emerging from the research. The Flagships are competence clusters that carry out cutting-edge research in their respective fields. The Flagship Programme strengthens cooperation between research institutions, companies and other actors in society.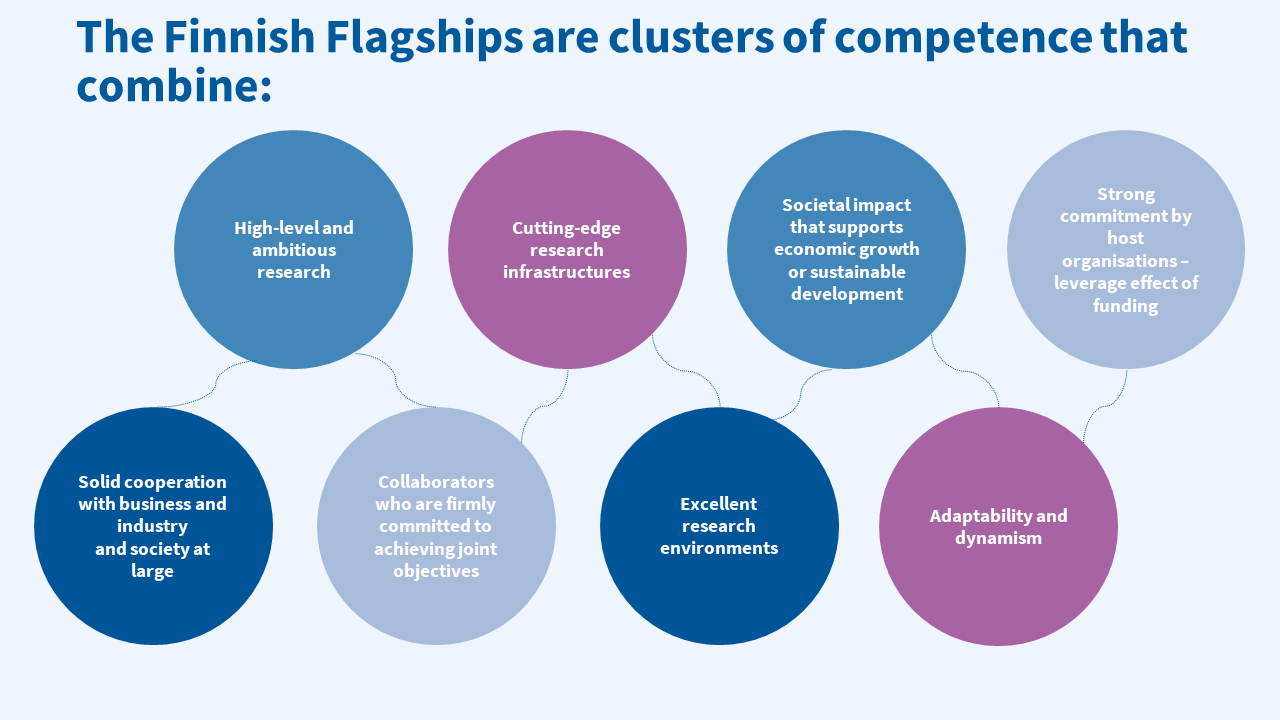 Flagships create future expertise and sustainable solutions to societal challenges. The results of the first six Flagships have shown to have had many kinds of impact during their first years of operation: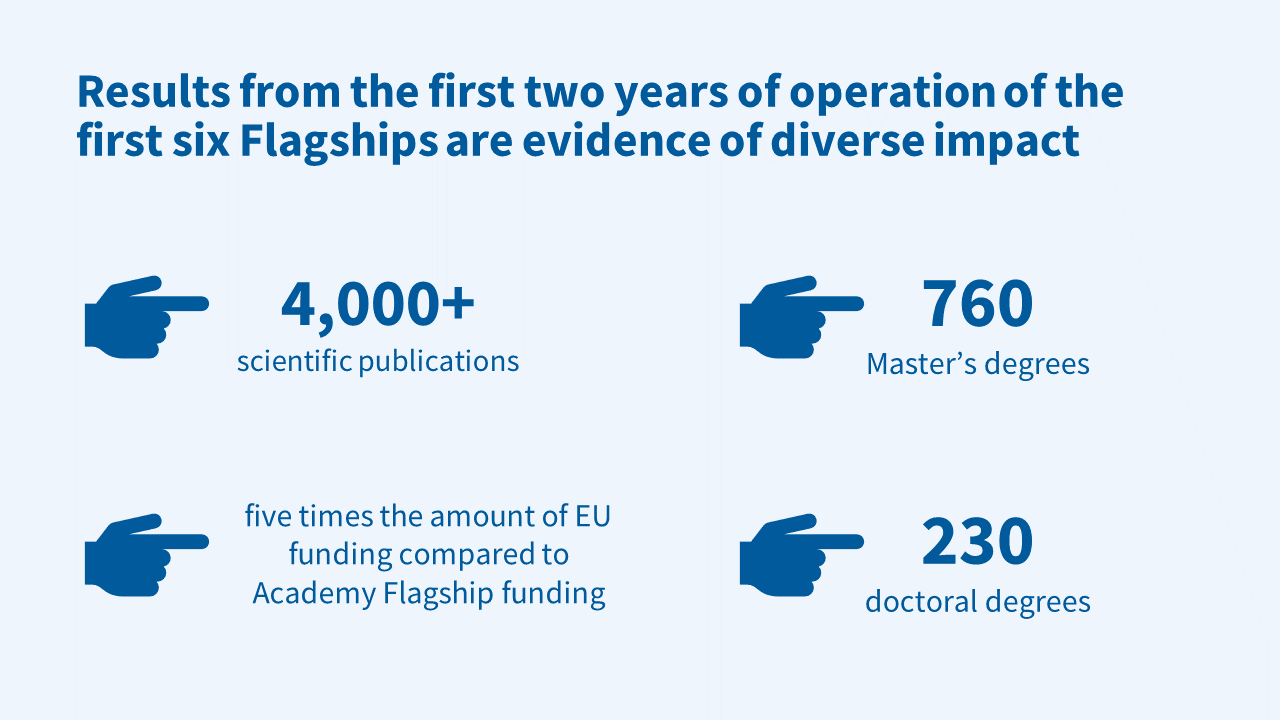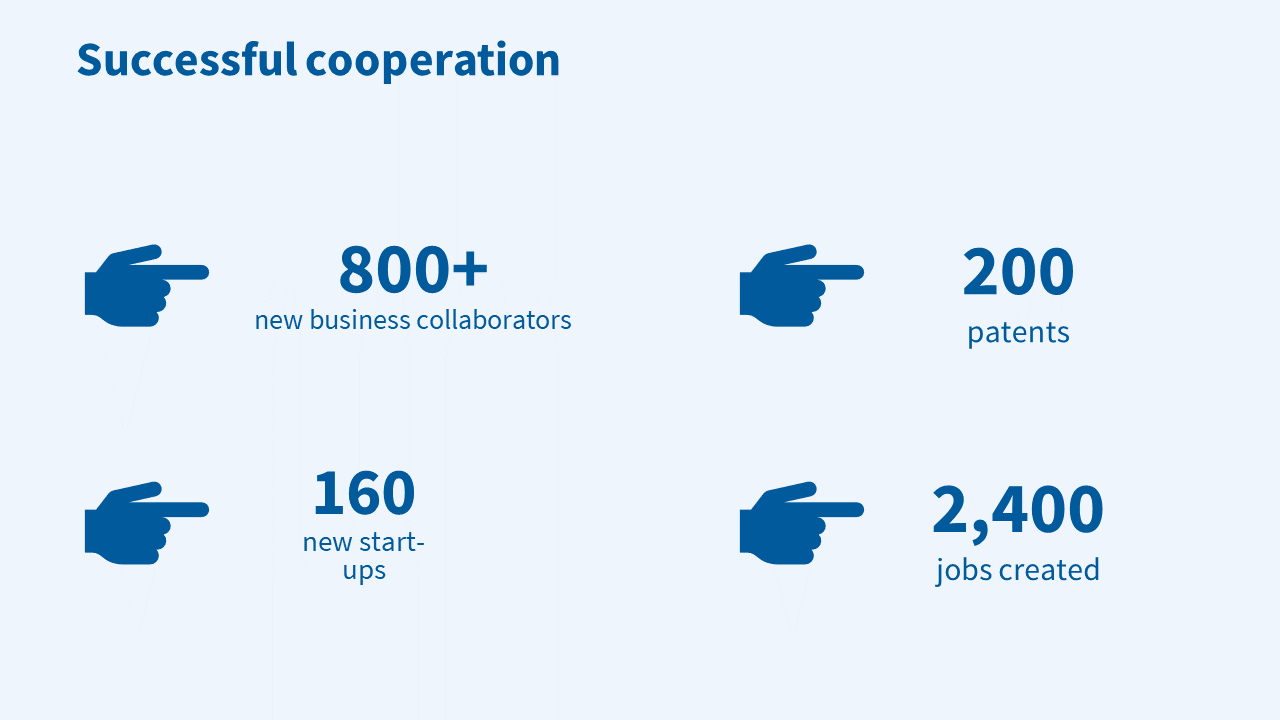 Academy funding provides great leverage:
double the amount of business funding compared to Academy funding

five times the amount of EU funding compared to Academy Flagship funding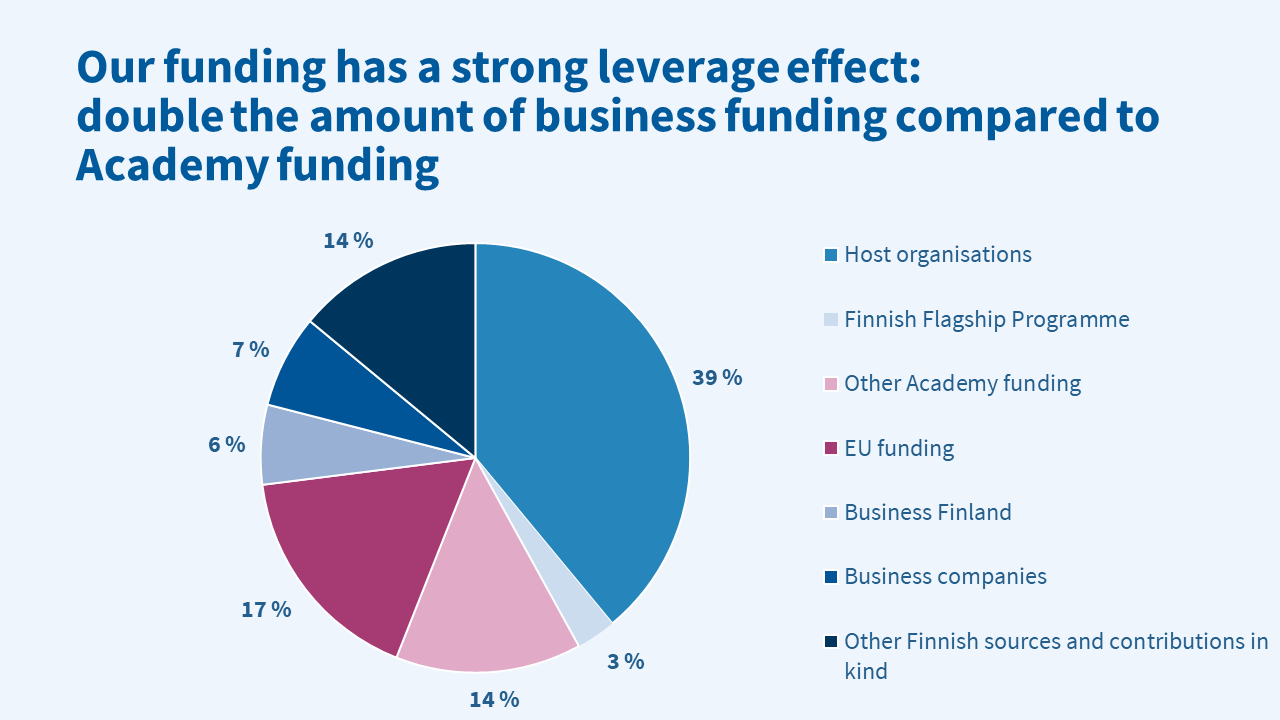 Learn more about the Finnish Flagships on the Academy of Finland's YouTube channel: Playlist: Finnish Research Flagships
Read more about the impact of Flagships.
Read more about the Flagship Programme.