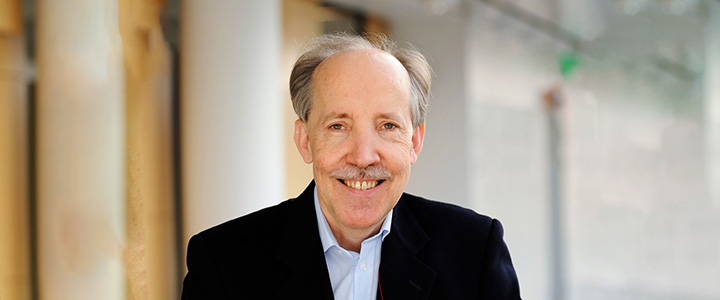 Academician of Science Kari Alitalo
Kari Alitalo (b. 1952) has been Director of the Molecular and Cancer Biology Research Programme at the University of Helsinki since 1999. He was appointed Professor of Medical Biochemistry at the University of Turku in 1986, Research Professor at the Finnish Cancer Institute in 1987 and Professor of Cancer Biology at the University of Helsinki in 1989. Alitalo was appointed permanent Academy Professor in 1993, and he served without interruption until 31 May 2020.
Alitalo's main areas of research interest include the pathophysiology of cancer, particularly the role of lymphatic vessels in tumour metastasis, and the development of more targeted therapeutic strategies to prevent the growth and spread of cancer. He has identified several new growth factors and receptors that regulate the development of the vascular and lymphatic system.
The lymphatic system is implicated in the pathogenesis of many diseases. Lymphatic vessels have a particularly important role in the development of the immune response and in the metastatic spread of several types of malignant tumours. In clinical trials, Alitalo and his team have succeeded in reducing the formation of metastases in lymph nodes. At the same time, the growth factors isolated by the team provide an opportunity to culture new lymphatic vessels to replace damaged ones or to increase the number of coronary arteries in the heart.
One of Alitalo's most significant recent research findings is the discovery of a lymphatic system in the brain. This was ranked among the key scientific advances of 2015 by both Nature Medicine and Science, two of the world's most respected scientific journals. The results of Alitalo's work are expected to have application not only in the development of therapeutic strategies against cancer, but also in the treatment of cardiovascular diseases. He holds several patents.
Kari Alitalo took his doctorate at the University of Helsinki in 1981, and he has worked as visiting scientist at the University of Washington, Seattle, and at the University of California, San Francisco. He was director of the Academy of Finland Centre of Excellence in Translational Cancer Biology in 2000–2019, and has been Director of the Wihuri Research Institute since 2013. He is also Scientific Director of the iCAN Digital Precision Cancer Medicine Flagship and Director of the University of Helsinki Translational Cancer Medicine Programme.
Alitalo has published more than 500 original scientific articles in the fields of biomedicine, cancer research, molecular biology and cell biology. All told, they have received more than 80,000 citations. Alitalo has received numerous domestic and international honours and awards, including the Anders Jahre Senior Medical Prize in 2010 (Norway); the Finnish Science Award in 2013; and the Antonio Feltrinelli Prize in 2019 (Italy).
He holds several national and international positions of trust and is on the editorial boards of numerous academic journals.