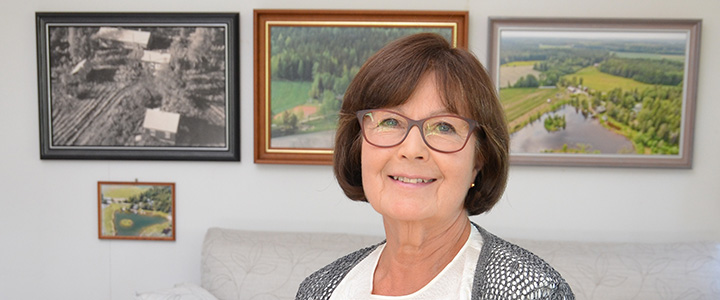 Academician of Science Kaisa Häkkinen
Kaisa Häkkinen (b. 1950) served as Acting Professor and Professor of Finnish Language and Literature at Åbo Akademi University in 1993–1999 and as Professor of Finnish Language at the University of Turku in 1999–2015. She was Dean of the Faculty of Humanities, University of Turku, in 2004–2009.
Häkkinen's main research interests include the history and development of the Finnish language, its phonetic and morphological structure, the history and etymology of Finnish words and the history of language research. She is known, first and foremost, for her studies into the origin and history of words. In the 2000s, she has taken a special interest in studying old literary Finnish and the Finnish language in the works of Mikael Agricola.
Kaisa Häkkinen has written several monographs in Finnish, including From Agricola to Modern Finnish: The History of Written Finnish (1994); Finnish Prehistory in the Light of Linguistics (1996); Where Do Words Come From: Finnish Etymology (1990); The Name of the Bird: A History of the Finnish Ornithological Nomenclature (2004); and Etymological Dictionary of Modern Finnish (2004), updated in an online version in 2020. In addition to her scientific output, Häkkinen has written several textbooks in Finnish, including Basic Linguistics (1994) and The History of Finnish 2: The History of Finnish Language Research (2008).
Häkkinen's scientific production is extremely high-quality and high-impact. She has also devoted much effort to disseminating results in her field of research to wider audiences.
Häkkinen has held numerous positions of trust. She was a member of the Academy of Finland Research Council for Culture and Society in 1998–2000; member and chair of the Finnish Research Centre for Domestic Languages in 1994–2003; and member of the Cultural Committee of the Finnish National Commission for UNESCO in 1999–2001. She is also a member of the Finnish Academy of Science and Letters.
Häkkinen is a founding member of the Linguistic Association of Finland and served as the association's secretary in 1977–1985. Kaisa Häkkinen has been on the board of the Finno-Ugrian Society since 1993. She was Principal of the Society for the Finnish Language in 2000–2009. Furthermore, Häkkinen has been on the board of the Porthan Society since 2004, and she was vice chair of the Mikael Agricola Society in 2007–2009.
Häkkinen has received several awards in recognition of her scholarly work, including the Award of the Association of Finnish Non-fiction Writers in 2005; the Recognition Award from the WSOY Literary Foundation in 2005; the Church Cultural Award in 2017; and the State Award for Public Information in 2005 and Life Achievement Award in 2018.