10 projects granted funding under Academy Programme for Media and Society
26 Nov 2018
The Academy of Finland yesterday selected ten projects or consortia for funding under the Academy Programme for Media and Society. The total funding amounts to 8 million euros, which puts the average funding per project at 800,000 euros. The funding period starts at the start of 2019 and runs until the end of 2022.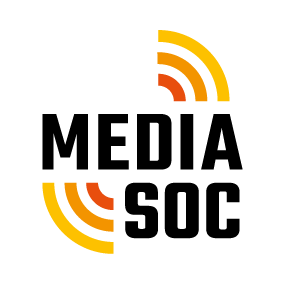 In all, the programme includes 22 research projects, when counting all subprojects of the funded consortia. Women account for 36 per cent of the principal investigators. In the first call stage, the Academy received 159 letters of intent and the proportion of female PIs was 43 per cent.
The Academy Programme for Media and Society will provide new impetus and direction for Finnish research into society by bringing together different fields of study and different approaches and by linking them with a current research theme of great social importance. The programme's multidisciplinary approach will aim to identify, analyse and explain relevant social concepts, phenomena and trends, and to open up horizons for new solutions and choices in present-day society.
Examples of funded projects
Antti Ukkonen, University of Helsinki, heads the project "Automated trolling and fake news generation in future social media: computational and empirical investigations of the threat and its implications". The project investigates mechanisms by which social media discourses may come under attack through artificial intelligence. The project combines qualitative analysis of trolling strategies and "fake news" articles with modern machine learning methods.
Karina Horsti, University of Jyväskylä, heads a project with the title "Deportation in a mediated society: economies of affect in the aftermath of the 'refugee reception crisis'". It is a multidisciplinary project that examines the affective economies of deportation in the context of mediation of society. It takes a novel perspective to deportation by examining how deportations potentially also shape the society of deportation.
Anu Koivunen, University of Tampere, and Eetu Mäkelä, University of Helsinki, head a consortium dealing with the continued yet changing power of media in Finland, "Flows of power – media as site and agent of politics". The researchers investigate media debates and publicity around three issues: alcohol policy, family policy and state-business relations. The project makes visible the flows of power and networks of agents in the Finnish political public sphere, as well as the role of journalistic media as an arena and an agent of politics in the contemporary media landscape.
More information and inquiries
Programme Manager Risto Vilkko, tel. +358 295 335 136, firstname.lastname(at)aka.fi.