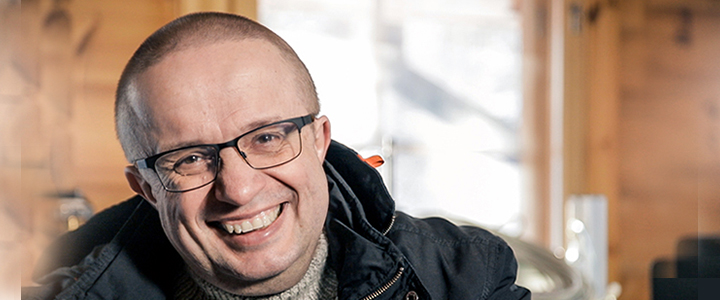 Academician of Science Markku Kulmala
Academy Professor Markku Kulmala (b. 1958) is the world's leading expert in the physics and chemistry of atmospheric aerosols. He conducts research at the forefront of international efforts to significantly increase our understanding of the mechanisms of climate change, creating new opportunities to reduce the pace of climate change and mitigate its effects. He is widely regarded as one of the founders of a new field of research that explores the interactions between ecosystems and the atmosphere. His integrative approach in particular has significantly reshaped established research environments and structures.
Kulmala and his team investigate the impacts of human activity and natural processes on air quality and the climate. Air quality and climate interactions are varied and highly complex phenomena. Polluted air may change the local and even global climate, and the climate affects air quality in many ways. The research offers significant environmental, social and economic benefits.
Kulmala has also played a key role in developing international research infrastructures and establishing a major network of observation stations. The comprehensive measurements conducted at Finland's SMEAR stations (Stations for Measuring the Ecosystem–Atmosphere Relationships) have contributed to increasing the international significance of the research units under Kulmala's leadership. For example, Finland today hosts the headquarters and coordination the European Integrated Carbon Observation System (ICOS) as well as coordinates the European Research Infrastructure for the Observation of Aerosol, Clouds and Trace Gases (ACTRIS).