10.8.2020
The Stories of the Amazon by Dr. Álvaro Fernández-Llamazares
Helsingin yliopiston Kestävyystieteen instituutissa (HELSUS) tutkijatohtorina toimiva Álvaro Fernández-Llamazares päätti hyödyntää videota tiedeviestinnässään. Fernández-Llamazares kertoo omin sanoin miten hän ylipäätään kokee tiedeviestinnän ja miksi hän päätyi käyttämään juuri videota.
Importance of communication as a researcher
I have always been highly committed to communicating my research findings beyond the walls of academia, as I believe that reaching out should be an inherent part of the scientific process. In fact, for me, making science accessible is, above all, a moral duty. It is about stepping out of the Ivory Tower and ensuring that society appreciates why science is important and how it contributes to a healthy, democratic and well-functioning society. In fact, science communication is fundamental for strengthening the relevance of research in society. This is incredibly important in these days, when we are witnessing increasing levels of science disengagement and an overall decline in the prestige of science in many corners of the world, with evidence-based decision-making losing ground rapidly. As an academic, I have always been very vocal about the transformative power of research and I understand scientific communication as a way of building scientific culture and defending the role of science in society.
Science communication serves an important purpose in improving the attitude of the wider community towards research, and ensuring that society recognizes its value. However, in order to be successful, science communication needs to live up to the research it communicates, being understandable and relatable. As a primarily publicly funded scholar, I believe that it is fundamental to let the taxpayers know what's being done with their money and why it matters. In fact, I see science communication and public outreach as inherent responsibilities of being a member of a public academic institution. I honestly feel that there is a greater need than ever to promote the value of scientific thinking in today's society, particularly at this time of growing misinformation, fake news, false reporting and low standards for evidence-based policy decisions. I believe that scientific communication holds some of the keys to effectively engage society in addressing the defining issues of our time, harnessing the power of research to make this world a better place.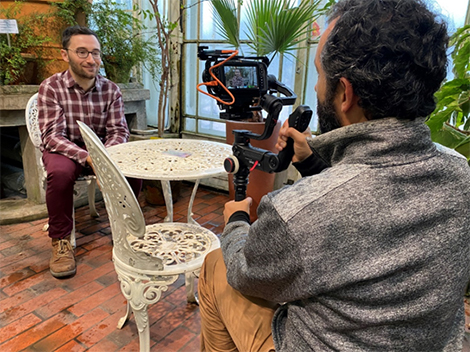 Video as a tool of science communication

I thought that producing a video could be a beautiful and original way of making an impact and reaching a larger audience. Throughout my research career, I have worked extensively with many Indigenous storytellers, and I thought that the time-honored art of storytelling could be an elegant way of bringing to daylight the knowledge that I have gained throughout all these years doing ethnobiological research in the Amazon. Videography is such a powerful medium to connect the general public with conservation issues. The challenge in this video was transforming all the theoretical and empirical jargon of my research into a powerful visual narrative that would resonate with people from all walks of life. Making a video represented thus an exciting opportunity to raise public awareness of the outstanding contributions of Indigenous Peoples in defending the fabric of life that weaves of us altogether. We took a rather intimate approach, because we wanted to make it more personal and emotional, focusing on deep philosophical questions such as the way in which represent the Amazon, and the stories that we tell about it. The video is ultimately a love letter to the Amazon and those who call the rainforest home.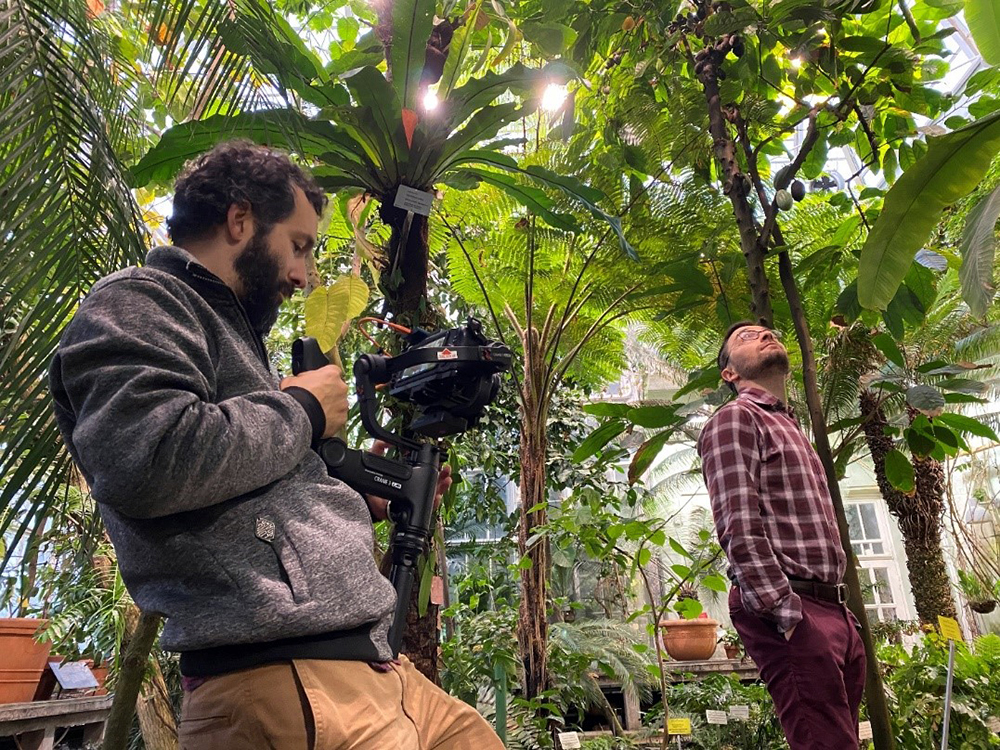 About my research: Dr. Álvaro Fernández-Llamazares is a postdoctoral researcher at the Helsinki Institute of Sustainability Science (HELSUS) of the University of Helsinki. His work spans from advanced geospatial analyses of Indigenous land tenure at regional and global scales to field-based ethnoecological studies of local biocultural systems, including also hands-on action for documenting, revitalizing and honouring Indigenous and Local Knowledge. His current post-doctoral project, funded by the Academy of Finland, shows the crucial role that Indigenous Peoples' lands play in buffering against biodiversity loss across the whole Amazon Basin.
More information at: https://researchportal.helsinki.fi/en/persons/alvaro-fernandez-llamazares-onrubia
Institutional Twitter: @GCCGtweet
Viimeksi muokattu 5.11.2020