Academy keen to enhance the impact of its international activities
10 Oct 2016
The Academy of Finland is currently updating its policy for international activities. According to Riitta Maijala, Vice President for Research, the Academy is striving for increased impact and quality in its international operations. While drafting its new international policy, the Academy will thoroughly examine which activities need to be improved and which, if any, need to be dropped.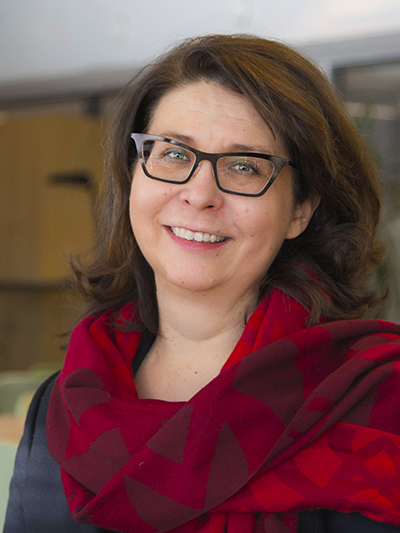 The Academy of Finland has a key role to play in supporting international scientific collaboration. This role is rooted in legislation, through the Act on the Academy of Finland. The Academy actively works to promote the internationalisation of Finnish science and Finnish researchers. For example, the Academy supports researchers in applying for EU funding and participates in European funding cooperation, such as in ERA-NET networks, which organise competitive calls with EU and national funding. Nordic collaborations and funding programmes are also effective ways for the Academy to promote cross-border scientific cooperation. In addition, the Academy supports international researcher mobility and joint seminars.
The Academy pays membership fees to support international science and research organisations and research infrastructures. This opens up opportunities for Finnish researchers to conduct research at top-level research centres around the world. The Academy also acts as Finland's representative on international science forums.
Policy based on Academy's new strategy
The new strategy of the Academy of Finland was introduced in 2015. The new strategy, which underlines the quality, impact and renewal of science, forms the basis for the Academy's policy for international activities. The Academy will also take into consideration Finland's upcoming national strategy for higher education and research, which is being prepared by a working group established by the Ministry of Education, Science and Culture.
In Finland, the research organisation landscape is undergoing a profound change. Maijala says the Academy of Finland must do its best to support this change through its competitive funding schemes and other mechanisms.
"High-level researchers widely acknowledge international networking as an important factor contributing to increasing the quality and impact of research. International collaboration forms an integral part of the everyday work of today's top researchers," says Maijala.
The Academy has multiple roles
In its international policy, the Academy of Finland will outline the kinds of future roles it will assume in order to continue promoting the internationalisation of Finnish research and enhancing its quality and impact. The Academy's most prominent role is that of a funding agency, and the Academy's new strategy has already led the agency to reform its Academy Research Fellow and Postdoctoral Researcher funding schemes. Now, applicants in these schemes are required to have previous experience of another research environment, if they are applying for funding to the same site of research where they completed their PhD. The goal of this requirement is to encourage researchers to be internationally and domestically mobile.
The Academy also has other tools to promote internationalisation. It is an active and influential force in international organisations such as the European Union, international research infrastructures and the OECD. Riitta Maijala stresses the importance of prioritising the Academy's international tasks and assignments. When evaluating her own international activities, for example, she thinks carefully about where she can have real influence. Just being present is not enough.
Text: Leena Vähäkylä
Photo: Anita Westerback
Last modified 10 Oct 2016