Have your say – propose new Academy Programmes or strategic research themes
The Academy of Finland and the Strategic Research Council (SRC) invite proposals for new Academy Programmes and strategic research themes for the year 2020. Proposals can be submitted via an open online survey during November 2018. Through the survey, members of the scientific community and other end-users of research knowledge across society can participate in the formation of Academy Programme topics and strategic research themes.
Respondents may submit more than one proposal. The proposals should be described briefly at a general level. They may also be described in more detail with a separate appendix to add greater depth and scope. Respondents may also comment on proposals submitted by others. This opportunity to comment on other proposals is designed to encourage interaction between respondents and open up new perspectives. The aim of the survey is to seek out themes and topics that are of a greater scope than those addressed in individual research projects and that respond to needs of scientific and societal renewal.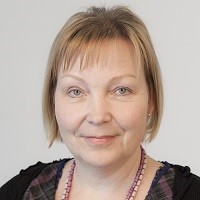 Senior Science Adviser Jaana Roos emphasises the role of Academy Programmes in promoting scientific renewal: "We're on the hunt for topics that regenerate science through new methods, new approaches or new perspectives, for instance. This survey is an excellent opportunity to put forward an emerging field or topic with growing international appeal. Academy Programmes lay the ground and provide the critical mass for breakthrough research, strengthen Finnish knowledge and networks and thereby create scientific and societal impact."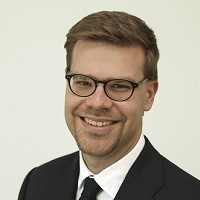 Jussi Vauhkonen, Director of the Division of Strategic Research, in turn highlights the need to further reinforce informed policy-making: "The SRC wants to feed evidence-based perspectives and solutions into societal policy-making by targeting relevant end-users and beneficiaries of knowledge. A distinctive feature of strategic research themes is that they span several administrative branches simultaneously and address challenges that are essential to society as a whole. It's also important that the themes anticipate long-term information needs."
"The SRC also aims to promote interaction between societal actors and the scientific community, and this survey is one way to do just that. We're looking forward to input from the community on societal challenges and information needs to which strategic research could offer solutions," Vauhkonen says.
Read more and submit your proposal here.

Academy Programmes: Jaana Roos, Senior Science Adviser
Strategic research: Jyrki Hakapää, Science Adviser
Technical support: Tiina Salo, Communications Assistant

firstname.lastname(at)aka.fi
Last modified 2 Nov 2018